Welcome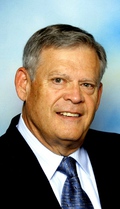 Pinehurst Real Estate
If you're interested in investing in property that's proven to be successful on the market, then North Carolina is one of the best places to start. Pinehurst is famous for its golfing history, scenic Southern vistas, and natural beauty. With a comfortable population, and a village-like atmosphere that's wonderful for families, there's no doubt that Pinehurst is what many people think of when they say "Southern Hospitality." Home to one of the first golf resorts in the country, the Pinehurst Resort, the area has long been a destination for golf enthusiasts from around the globe. As a real estate investment, or as a destination for your brand new home, you would be hard pressed to find a more idyllic, comfortable environment in America.
Buying Real Estate with Confidence
Our experts can provide you with the help that you need when you're searching for Pinehurst properties. Whether you're looking for homes that are for sale, or you want to sell your own local property, we can help yout o make the right choice. We're a trusted real estate company, with a staff of realtors, agents, and managers that have decades of experience in the North Carolina area. When it comes to selling, buying, or searching for a rental that you need, we have the competence, and the connections, to make your transaction fast and secure.
Our advantage over the competitors comes from our familiarity with the area, which you can see in our exclusive Pinehurst MLS. We provide the best possible listings, at some of the best prices, and with some of the most up to date information possible. Our local knowledge helps us to give you listings you won't find anywhere else, and with our friendly customer service and realtor opportunities, we make that connection even easier.
Why Choose Pinehurst?
It's a thriving community. Pinehurst has a wonderful sense of culture derived from its history, and its vibrant population. There's a wide variety of recreational activities that go beyond the world of golf, including historic sites like the Mystic Cottage, and scenic areas like the Sandhill Horticultural Gardens.

It's a solid location for investment, with some outstanding opportunities for those who want to buy, sell, or rent a home. You can take advantage of the blossoming market, or you can enjoy a community that is renowned for its charm. Buyers will definitely be able to see the appeal once they've spent time in Pinehurst, and so will you.

Investing has never been more promising, as Pinehurst gets more coverage around the world thanks to its prominent golf resort. Real estate investors, families, and single renters are hearing more about the opportunities that Pinehurst can provide, and they're looking for real estate that they can purchase, live in, or sell.
How Our Comprehensive MLS Helps
Exclusive Property Information
We're able to access exclusive listings for properties in Pinehurst, including information that's not available anywhere else. That means that you can find a home, sell a home, or rent a home with a greater amount of ease, and you'll find deals that nobody else is aware of, giving you the edge in making successful bids and sales.

Backed by Experienced Professionals with Market Knowledge
With our combined decades of experience in Pinehurst's real estate market, we're the go-to people for new listings, advice, and information. We understand the current state of the market, both locally and nationally, and we know the right time to buy or sell as well. We help you to get property at the best price, and we do it with a smile.

Powered by Experts in Pricing
Looking to buy or sell a property on your own can be a challenge without the right understanding and a knowledge of the pricing strategies involved. Our Pinehurst real estate experts can tell you when a property is undervalued, or overvalued, as well as how location and timing can effect a price. Whether you're looking to buy, or you want to rent in time for the U.S. Open, we're here to help